Jeg sidder på et kontor til hverdag, hvor dress-coden ikke er specielt skrap
(ripped jeans/tøj og hanekam er dog ikke velset!).
Har vi eksterne møder forventes det dog at man er præsentabel. HVOR corporate man skal være, afhænger helt af hvilke klienter vi har møde med.
Ofte mangler jeg lidt inspiration til de møder hvor man skal være nogenlunde corporate, men dog ikke nødvendigvis stå i den pressefoldede sorte habit..
Men så er det jo heldigt, at september nummeret af Vogue Paris har en editorial kraftigt inspireret af Diane Keaton i Annie Hall. – der er nemlig rigtig mange fine detaljer jeg godt kunne få inkorpereret i min arbejdsgarderobe!
This editorial is a perfect wardrobe-inspiration for me, for the days that I need to be semi-corporate at work.
Magazine: Vogue Paris (september 2008)
Photographer: Mikael Jansson
Model: Anna Jagodzinska
Stylist: Anastasia Barbieri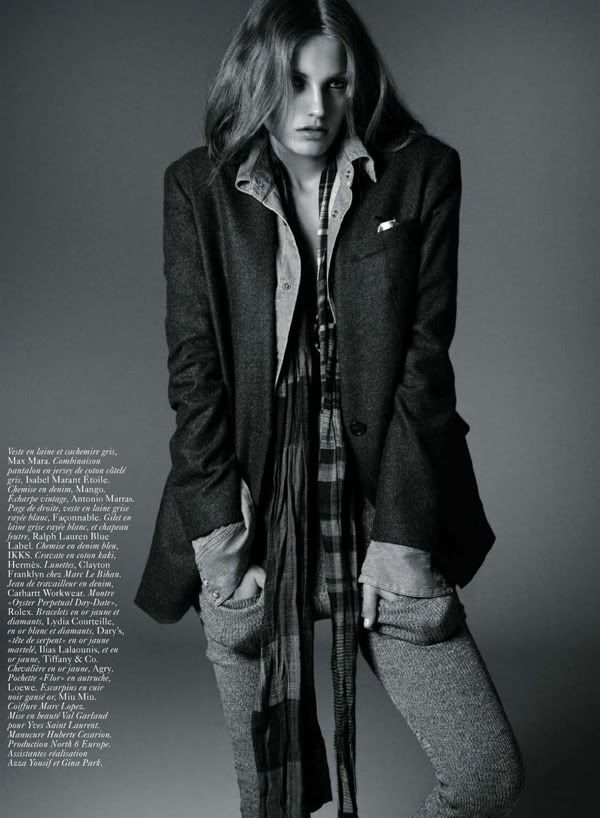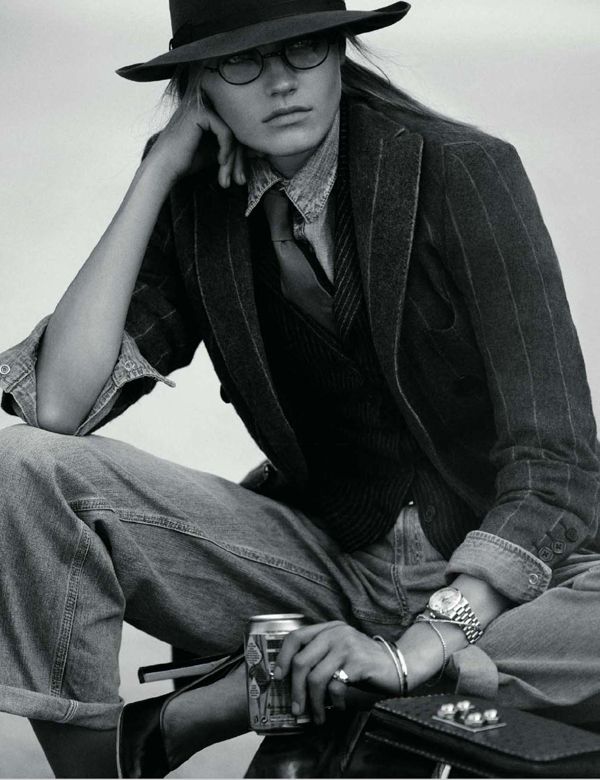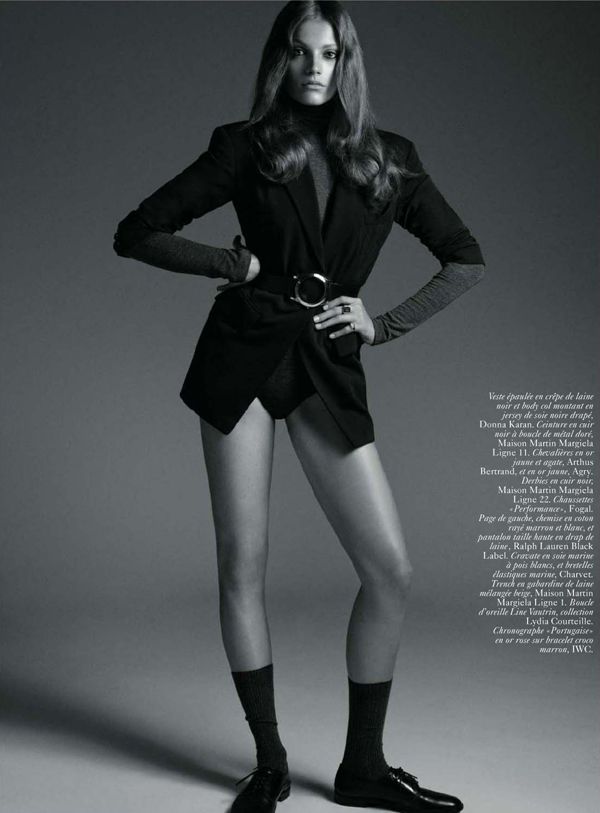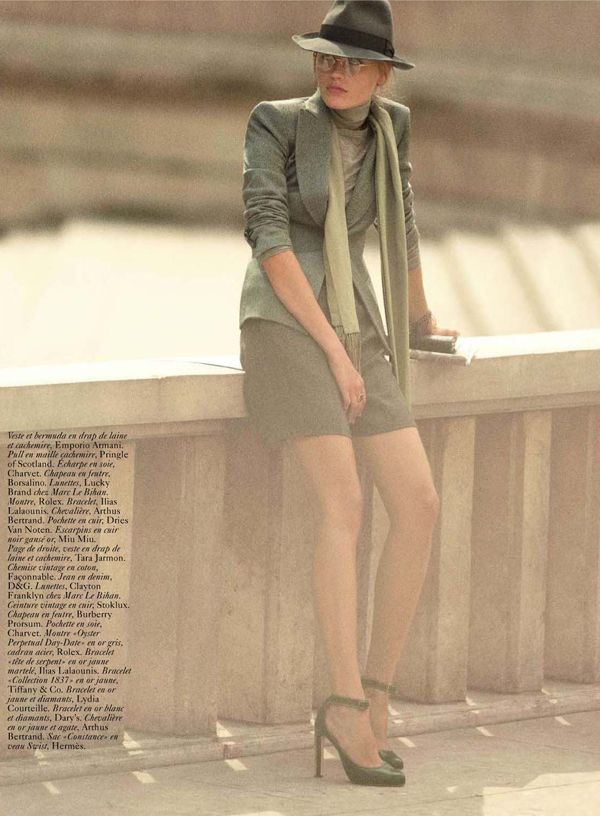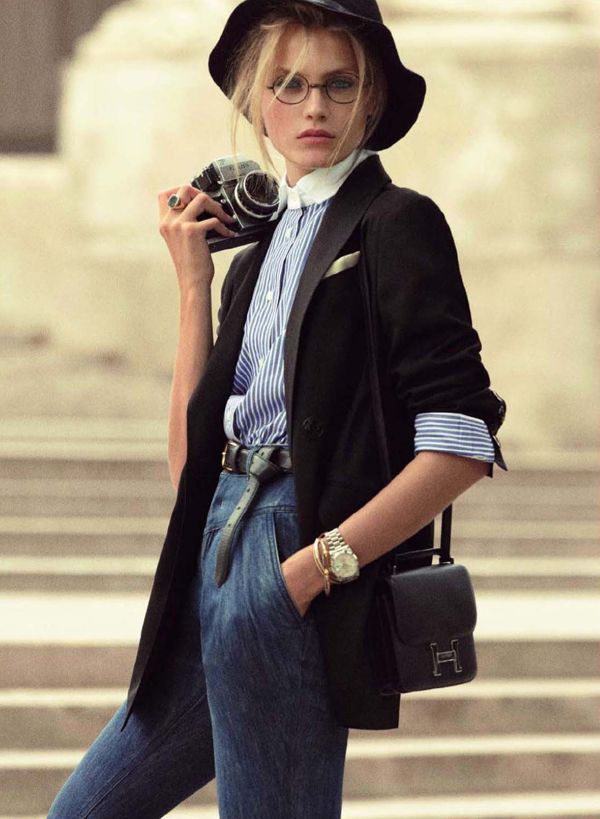 Looket med en langærmet rullekrave under en habit med opsmøgede ærmer og bælte i taljen, skal SÅ meget afprøves når det bliver koldere.
Hmm, det ser faktisk virkelig cool ud at mixe en denim-skjorte og en blazer. Det giver jo et meget mere casual corporate look end med en almindelig skjorte.
Og så elsker jeg bare hvordan hun mixer en grov denim-skjorte med vest, slips, boyfriend jeans og killer heels.
Jeg har ellers holdt mig MEGET langt væk fra denimskjorter, men nu er jeg da vist nødt til at investere i en.
- og så har denne her editorial bare overbevist mig om at jeg må have en hat!!
Resten af editorial'en kommer her:
I love the mix of a denim-shirt and blazer. Think I need to get me one soon. – and a hat!!
The rest of the editorial:
Pictures from Fashion Gone Rogue